About Me
Please look for new book: Reclaiming Life After A Traumatic Event or Serious Illness on Amazon Kindle
I am an EFT, Faster EFT Practitioner, Registered Nurse, and Life Coach. My experience in multiple disciplines has provided me an opportunity to not only find healing in my own life physically, emotionally, and spiritually. and the chance to share my story to inspire and encourage others.
I started a nursing stress reaction program following my own recovery from systemic lupus that I believe was exacerbated by stress and emotional trauma. My professional life was characterized by stress and long hours, as it is for many nurses. I just kept taking care of everyone but myself. I attended patients during disasters, shootings, and with difficult situations. All nurses often encounter these circumstances and do their duty. My mission now is to act as a guide to healing and transformation.

​I was diagnosed with Lupus several years ago and lived life not meeting my own needs as do many nurses. I was living my life without the answers I needed. A powerful transformation brought me to a place of healing, peace, growth, and happiness through the healing power of FasterEFT. It is through my own personal experience in being freed from the diagnosis of systemic lupus that I am proof that transformation can occur. This is available to anyone.I was given a new life and a new focus. My path today is to offer to nurses, autoimmune sufferers, and those seeking a new path an opportunity to find transformation in their personal and professional lives.
Powered by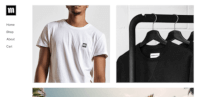 Create your own unique website with customizable templates.