What is FASTEREFT?
FasterEFT/Eutaptics
is a methodology developed by Robert G. Smith after many years of studying and working with thousands of people. It is a collection of new cutting-edge techniques and processes that integrates the most effective elements of EFT, BSFF, NLP, spiritual understanding, science and the mind's great ability to transform itself. One of the greatest aspects in Faster EFT is that it is fast, direct and to the point. It has a healthy and logical belief system that is easily accepted. With this powerful tapestry of understandings, Faster EFT can quickly transform how you represent your past, shift your emotional disruptions and restore your physical health. "

How to Tap with FasterEFT
Powered by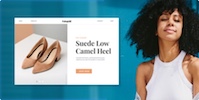 Create your own unique website with customizable templates.