testimonials
It has been an absolute pleasure working with

Rose

. She has a lovely ability to make you feel good about yourself, even when you are in a place in which you are punishing yourself.

Rose

has used great skill in helping me move beyond being unkind to myself and puts a lot of emphasis on tapping in positive affirmations to replace the old negative ones. I have had several Skype sessions with

Rose

and always ended the calls feeling lighter and happier and usually with a good deal of laughter.
One notable occasion, I was feeling very anxious about having my family come to visit at Christmas, I felt certain that they would dominate me and that I'd lose control of the situation and end up having a miserable holiday.

Rose

guided me to tap through these beliefs until I doubted them and they did not feel true anymore. She then used techniques that made me feel confident in my boundaries. During the family visit, I felt fortified by

Rose

's words and behaved in a calmer, stronger way. This happened quite naturally, almost on auto-pilot. There were no arguments and I felt in control throughout and I afterwards attributed this to my session with

Rose

.
Furthermore, again after only one session specifically focused upon some anger that kept resurfacing, my relationship with my daughter has significantly improved.

Rose

worked to dissipate my anger and shone a light on the love I feel for my daughter. Following the session, the love seems to have just magnified in our everyday transactions and my anger, in turn, has morphed into patience. I was losing my temper often before but I cannot recall losing it even once since our session, which was two months ago.
For this I feel very grateful towards

Rose

. She is a highly skilled practitioner who is hungry to learn and try new techniques and to improve her understanding of human nature. You will be very lucky if you have the opportunity to work with her and you can expect to experience changes both in yourself and in your life.
---
- Anonymous


I received this today from a client I have working with who had disabling migraines and serious family issues. This is wonderful work.

Testimonial:

Dearest Rose,

I just would like to say few words about our professional relationship and how this has helped me overcome my fear and anxiety which have walked with me all my life.

I can't really remember how long ago we have first met, I just remember having a chat with Fritz over Skype and he recommended me to contact you.

I never looked back from our first skype session.

You took time with me, I never felt rushed nor misunderstood. You always made sure I felt comfortable and checked on me all the time after our sessions.

There were so many emotions and feelings stucked in me and with the help I have released a great deal of it.

My life has been a turmoil over te past few months, but again with yor help I managed and lived this wonderful stage of my life at the best I could and I can.

You just know and undetstand what a person need; at times I didn't and still don't need to tell you what's happening in my mind: you just know it.

Having had issues in my past with the relationship I have with my mum, our sessions have gradually helped me to become more confident and more importantly ME.

I don't need go in meetings nor discussions like a bullet in a china shop, now I tap and take time because I can still be ME without the drama and the need of attention.

Thank you Rose for all you have done for me and you are still doing.

Grateful to Fritz as well cause he put us in contact.

With a warm heart,

Elena



This is an email from a nurse client:

Dearest Rose




I am writing this thank you because after just one session of our EFT.




I feel like I could conquer anything. The pain from the fibromyalgia, which was obviously caused by my emotional blockages, which you started helping me tap out have already began to ease.




My shoulders that I hold so tense with pain have relaxed just a touch. The knot in my belly is just a notch looser, the pain in my hips a little less tense. So thank you thank you thank you. I will continue what you have started. Until next week.




A nurse tapping away to get back onto the ward all the way from the UK


​

Powered by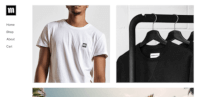 Create your own unique website with customizable templates.